14 Sep 2023
EgSA Hosts the "My Dream in Space'' Event to Promote Space Activities in Africa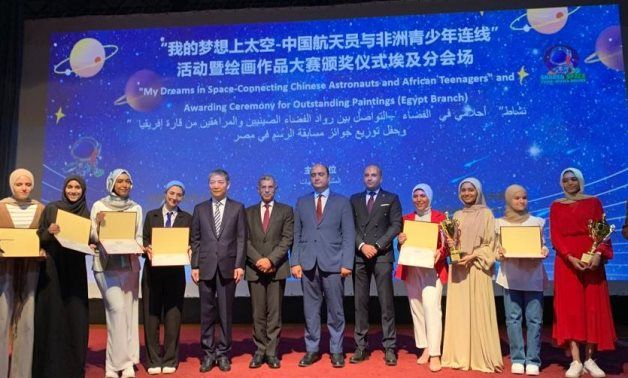 According to the news release by Egypt Today, the Egyptian Space Agency (EgSA) hosted the ''My Dream in Space'' event that connects Chinese astronauts and African teenagers to promote space-related activities in the country and Africa. The participation of Egyptian and other African teenagers in the event will foster and advance collaborative efforts between Egypt and China and across Africa and the Middle East.
Furthermore, the event falls within the strategic vision of EgSA to create awareness for space-based technologies and space sciences to inspire a new generation capable of introducing creative ideas and developing the space sector. In addition, the event also aligns with Egypt's ongoing partnerships with Africa, such as Ghana, Kenya, Nigeria, South Sudan and Uganda, to develop the African development satellite as well as Kenya and Uganda to create a remote sensing camera that will be placed on the Bartolomeo platform designed by airbus on of the international space station.
The ongoing partnership between Egypt and China has yielded significant achievements, such as establishing the Satellite Assembly, Integration, and Testing Center (AITC), the largest facility of its kind in Africa and the Middle East. In addition, in the past three years, Chinese experts have collaborated closely with the Egyptian space agency's engineering team to develop the Earth observation satellite MisrSat 2.