20 Jun 2023
Wizz Air set to operate weekly flights from Rome and Milan to Sphinx International Airport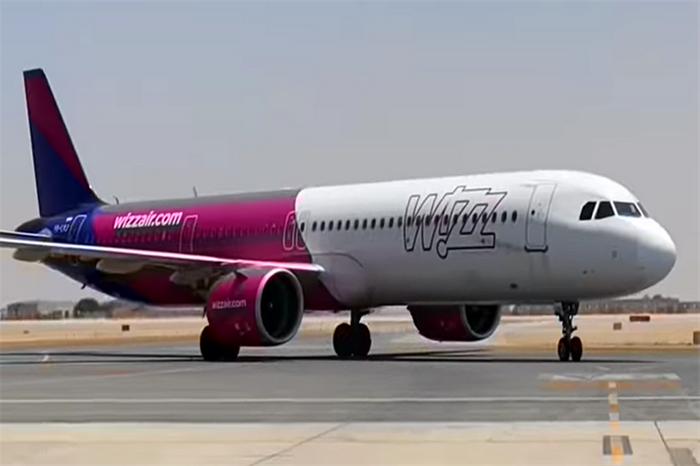 The Hungary-based ultra low-cost air carrier Wizz Air plans to operate five flights per week from each of Rome and Milan airports to Sphinx International Airport (SPX) in Giza, Egypt.
The first-ever direct Wizz Air flight from Malpensa Airport in Milan, carrying 247 passengers, arrived at Sphinx International Airport on Thursday.
The flight was welcomed by the chairman of Wizz Air, the Hungarian and Italian ambassadors to Egypt, the Hungarian and Italian commercial attaché in Cairo, in addition to Deputy Minister of Tourism and Antiquities Ghada Shalaby, according to a statement released by the tourism and antiquities ministry on Tuesday.
Wizz Air has been one of the leading low-cost airlines in Europe and the largest in Central and Eastern Europe since it was founded in 2004.
Promoting tourism to Egypt
The inauguration of the new Wizz Air route from major airports in northern Italy to the SPX in Giza comes as part of the efforts by the country to boost air traffic to the airport and attract more European tourism to Egypt, according to a statement by the civil aviation ministry.
Since reopening in November 2022, SPX has received an increasing number of flights from renowned airlines around the world, including Flynas (Saudi Arabia), Jazeera Airways (Kuwait), Air Europa (Spain) and Condor Airlines (Germany).
The SPX was constructed near the Pyramids of Giza platform to serve as an accessible gateway to the historic platform and the soon-to-be-inaugurated Grand Egyptian Museum.
Egypt has taken a number of major steps to boost tourism to the country in recent months.
On Monday, the country started issuing a five-year multiple-entry visa for foreigners at a fee of $700.
In March, the government eased tourist visa requirements for visitors from China, Iran, India, Turkey, Morocco, Algeria, and Israel.
In April, Egypt welcomed a record-breaking 1.35 million tourists, as the tourist sector continues recovering at a fast pace after the end of the COVID-19 pandemic.
The country aims to attract a total of 15 million visitors in 2023, surpassing the previous record of 14.7 million set in 2010, according to a recent statement by Minister of Tourism and Antiques Ahmed Issa.
More than 11.7 million tourists visited Egypt in 2022, an increase of 46.2 percent over the eight million figures in 2021, according to official figures.