24 Jul 2023
Eye-catching Egyptian-Emirati air show kicks off in New Alamein city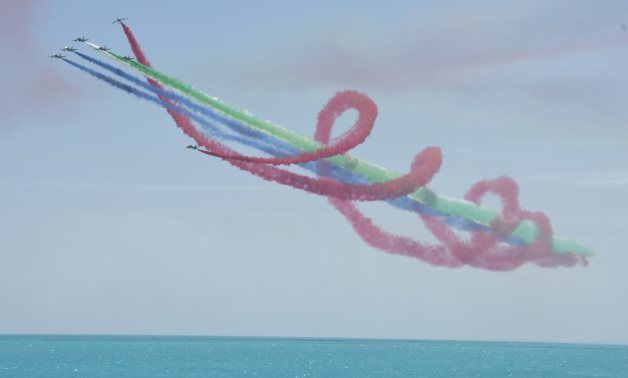 CAIRO – 24 July 2023: Aircraft from Egypt and the United Arab Emirates on Monday jointly staged the El-Alamein Air Show 2023 in the New Alamein City.
The impressive flight performance in the Mediterranean coastal city is part of the activities of the New Alamein Festival.
At the El-Alamein Air Show 2023, planes performing climbs, turns and dives left breath-taking plumes of colored smoke behind their flight paths against the blue sky.
The event was attended by the Egyptian ministers of civil aviation, social solidarity, tourism and antiquities and youth and sports.
Also, the Emirati ambassador in Cairo and a number of military attaches, House of Representatives, public figures and media professionals attended the event.
MENA contributed to the story.