04 Sep 2023
EgyptAir launches direct flight to Brazil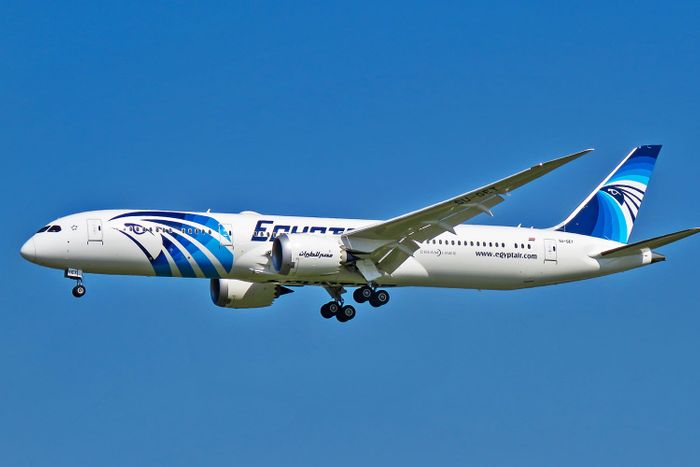 Weekly charter flight with Boeing 787-9 jet marks debut of Egyptian airline in South America
Egypt's main carrier, EgyptAir debuted a flight from Cairo to São Paulo, Brazil, on Sunday, September 3.
The weekly frequency is a charter flight sold by the Spanish company MasterFlights and serves as an experiment to measure tourist demand between the two countries.
If successful, the direct connection should gain a second weekly flight that could be extended to Buenos Aires, Argentina.
The debut flight, operated by a Boeing 787-9 Dreamliner with 300 seats, departed Cairo around midnight and landed at Guarulhos Airport at 6:20 am the following day (local time). The return was expected late Monday night.
EgyptAir's interest in the Brazilian market had been known for some time, but until then it had not materialized into a regular flight.
The state-owned airline flies to several destinations in Europe and Asia, as well as cities such as New York and Washington, in the USA, and Toronto and Calgary, in Canada, but does not maintain routes to Oceania, Japan and Latin America.
Resumption of flights between Johannesburg and São Paulo
The Brazilian airport also once again had a direct flight to Johannesburg, South Africa. LATAM Airlines started to serve the route three times a week also with Boeing 787-9 aircraft with 300 seats in two classes.
Flights depart from Brazil on Saturdays, Mondays and Thursdays and return from South Africa on Sundays, Tuesdays and Fridays.
From the end of November, LATAM will win competition from South African Airways, which will fly twice a week on the same route, in addition to launching the Cape Town-São Paulo flight, also with two weekly frequencies.