12 Jun 2023
EgyptAir expands global network with new routes to Manchester, Delhi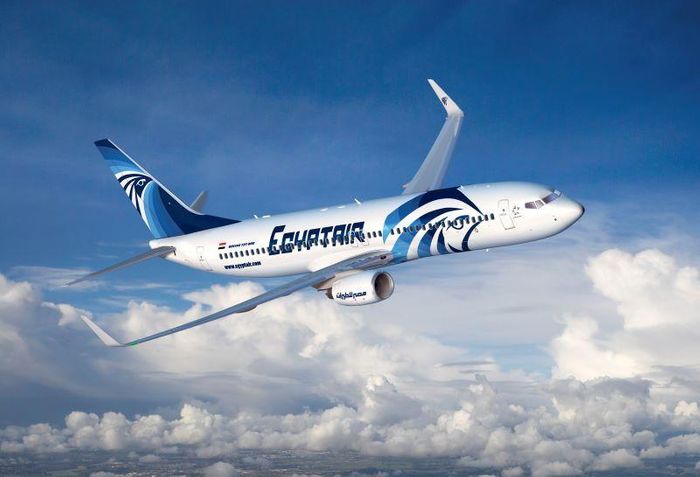 EgyptAir announced the launch of two new routes: one to Manchester, UK, starting mid-July, the other to Delhi, India, starting August, a statement by the national carrier read on Sunday.
The flagship carrier recently added the Dhaka route in Bangladesh and New Jersey's Newark city to its network of routes as part of its plan to expand its network of direct routes.
Flights from Cairo to Manchester are scheduled to operate starting 15 July, with plans to operate five weekly flights on Tuesdays, Thursdays, Fridays, Saturdays, and Sundays, using the Boeing B737-800NG model.
The departure time for the first flight from Cairo, numbered MS781, will be at 10:00 am, arriving in Manchester at 1:30 pm local time.
EgyptAir is scheduling four weekly flights to Delhi starting 1 August, using the latest A320neo Airbus model.
The departure time from Cairo for flight number MS973 will be 11:40 am on Fridays and Sundays, arriving in Delhi at 8:45 pm local time.
Another Cairo-Delhi flight will depart at 11:50 pm on Thursdays and Saturdays on flight number MS975, arriving at 8:55 am the next day in Delhi.
In April, Egypt welcomed a record-breaking 1.35 million tourists, marking a significant milestone for the country's recovering tourism sector amidst the COVID-19 pandemic and the Russia-Ukraine crisis.
Minister of Tourism and Antiquities Ahmed Issa recently stated that the country aims to attract a total of 15 million visitors in 2023, surpassing the previous record of 14.7 million set in 2010.