12 Jul 2023
Egypt leads air power in the Middle East and North Africa: Global Firepower 2023 Rankings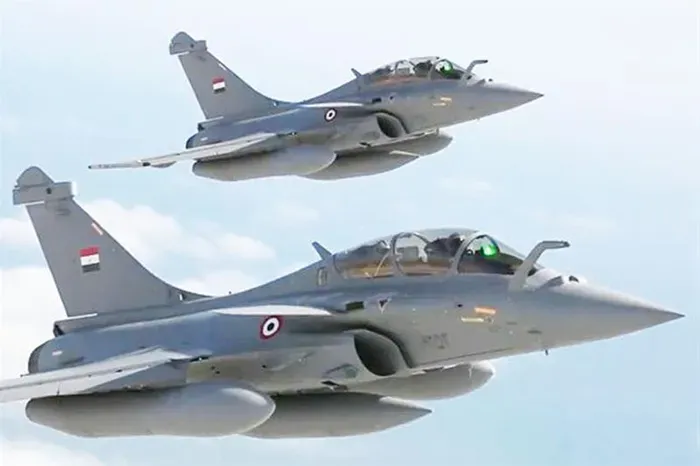 Egypt continues to rank among the top 15 military powers in the world and leads the Middle East and North Africa region in air power, according to the 2023 rankings of Global Firepower, an annually updated, statistics-based website tracking defence-related information of 145 nations.
Egypt has a fleet of 1,069 fixed-wing and rotary-wing (helicopters) combat aircraft. Turkey ranks second at 1,065 combat aircraft, followed by Saudi Arabia (897), Israel (601), the UAE (565), Algeria (547), Iran (541), Syria (453), Iraq (361) and Jordan (256).
In addition to a diversified fleet of fighters and transport aircraft, Egypt has 20 air bases and extensive logistic capacities. It is the only country in the region to possess two helicopter carriers and is in the process of becoming a regional centre for the manufacture of F16 multirole fighters of which it already possesses a large fleet. Egypt also has dozens of Apache attack helicopters and a couple of dozen giant C-130 Hercules transport planes. And having diversified its armaments sources, the Egyptian air force is in possession of French made Dassault Rafales. In addition, it still retains its old Russian made MIG and Sukhoi fighters.
Efforts to develop Egypt's air force capacity are an extension of its defence philosophy which foregrounds comprehensive and continuous modernisation and development. Since Egypt does not have military bases abroad and has no intention of establishing any, the air force is its long arm in defending the country against external threats.
Egypt is averse to the idea of militarising foreign policy. It favours a strategy of active deterrence in which framework it reserves the right to resort to force for the purpose of self-defence, as was the case with the Egyptian Air Force's strikes against terrorist camps in Derna, Libya, in 2017.
The latest Global Firepower rankings highlight the intensification of the arms race among regional powers. Air power is a major focus in this race. Israel, for example, recently announced that it had signed a deal to buy its third fleet of F-35 stealth fighter jets. Earlier this year it purchased a couple of dozen F15 EX fighters. Israeli officials state that the aim is to secure qualitative air superiority, especially over Iran.
While Egypt is loath to become involved in this arms race it cannot ignore the phenomenon or its impact on strategic balances in the region. Egypt is satisfied that its air force capability meets current needs.
Perhaps more important to Egypt than individual purchases is its policy of engaging in partnerships with other regional powers. Defence cooperation is manifest in regular series of joint air and combined forces drills and manoeuvres which may overlap with larger international cooperative frameworks, including the US-led multilateral Bright Star exercises.