08 Sep 2023
EgSA Hosts Delegates from the Philippines Space Agency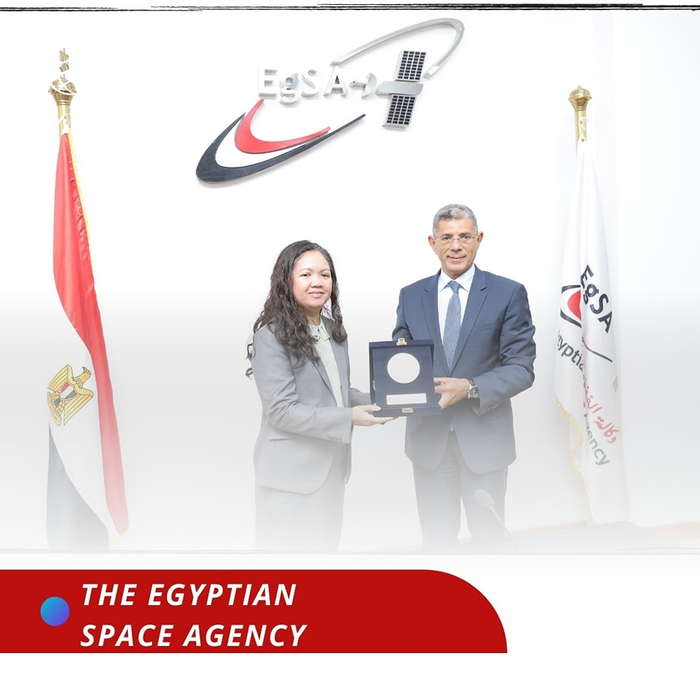 Dr Jay Jean Perez, the Deputy Director General of Space Science and Technology at the Philippine Space Agency, led a delegation to the Egyptian Space Agency (EgSA). During this visit, the team was hosted by Dr Sherif Sedky, the Executive Director of the Egyptian Space Agency (EgSA).
The primary objective of this visit was to foster collaborative endeavors between the two nations by facilitating the exchange of space exploration and technology expertise.
On the sidelines of the strategic visit, the delegation team were given a tour of the Egyptian Space Agency facilities, including the assembly and integration centre and the satellite testing facilities. In addition, the various areas of potential collaboration explored included space science technology, data science, surveying, aerospace photography, image processing, and their applications within diverse fields to promote sustainable development across all sectors.
The visit strengthens and reflects Egypt and the Philippines' commitment to advancing the growth of space, scientific and technological growth for both countries.