14 Jul 2023
EgSA Hosts Delegates from the Czech Republic to Advance its Space Sector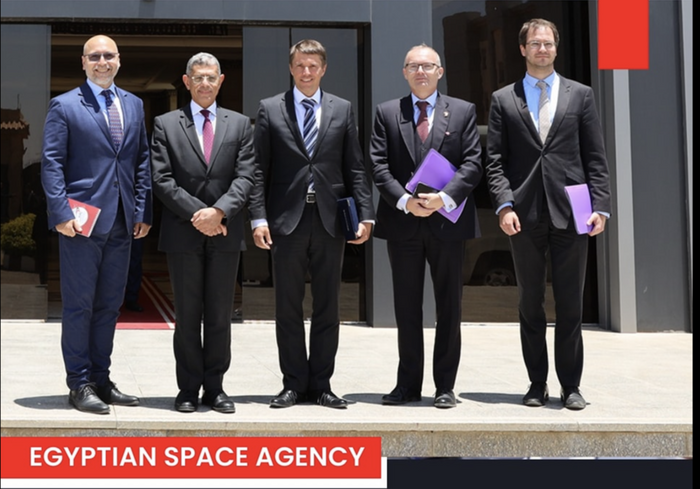 According to reports by the Egyptian Space Agency (EgSA), Professor Sherif Sedky, Chief Executive Officer of the agency, hosted delegates from the Czech Republic at the agency's headquarters in Cairo, Egypt. The delegates included Jerry Kozak, Deputy Minister of Foreign Affairs of the Czech Republic; His Excellency Ivan Yukl, Ambassador of the Czech Republic; Peter Hladik, Director of the Middle East and North Africa Department at the Czech Ministry of Foreign Affairs; and Ondrey Kocho, Trade Advisor of the Embassy.
The meeting centred on exploring potential collaboration and cooperation between Egypt and the Czech Republic in space exploration and technology. Egypt and the Czech Republic can contribute to their respective space sectors' mutual growth and progress by exchanging knowledge, resources, and technological advancements.
In recent times, Egypt has actively pursued partnerships with other countries, including China and Russia, to enhance its space capabilities. By engaging in such collaborative efforts, EgSA aims to leverage the expertise and resources of its international partners to accelerate the development of its space industry.